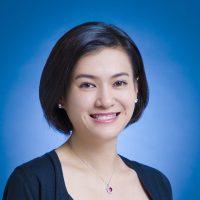 Consultant


Eve Chan is a consultant of Willa Legal and the principal of YC Solicitors. She advises clients on corporate finance transactions, including public and private mergers and acquisitions, restructuring, takeovers, initial public offerings, H share listings. She has advised on multiple high-profile public takeovers and global offerings in Hong Kong.
Eve has been advising various listed companies, including A + H dual listed companies and SOEs, on Hong Kong Listing Rules, general compliance matters, and investigations by the regulatory bodies.
Eve has more than 15 years of experience advising clients in a broad spectrum of industry sectors, including healthcare, real estate, aviation, media, retail, mining and financial services. Prior to joining us, she was trained and working at leading international law firms throughout her legal career.