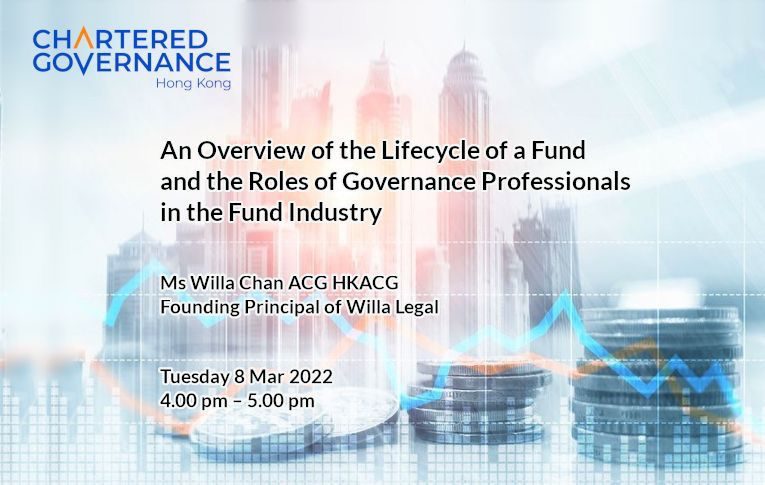 Hong Kong Corporate Governance Institute: An Overview of the Lifecycle of a Fund and the Roles of Governance Professionals in the Fund Industry
Over the past few years, a number of legal and tax reforms have been introduced to bolster Hong Kong's position as the largest international asset management hub in Asia. Private equity and other fund managers are attracted to Hong Kong with mature and well-developed professional services that could comprehensively support their regional and global fund operations. Fund-related activities have been growing and are becoming one of the pillars of the Hong Kong economy, and Corporate Governance Professionals and Chartered Secretaries play important roles in the fund and fund management industry.
On 8 March 2022, Willa Chan, our Founding Principal, will give an overview of the fund and fund management sector, the lifecycle of funds and the different players involved in different stages. She will also share her insights on the roles which can be played by governance professionals in the fund industry.
This webinar targets corporate governance professionals and chartered secretaries who would like to explore their roles in the fund and fund management industry.
Interested parties are welcome to enrol in the webinar at https://www.hkcgi.org.hk/professional-development/seminar-detail/5996.